Where do I find the Link to Existing Listings?
Login to ChannelUnity, go to Listings and select Zalando on the right-hand side. You can find the 'Link to Existing Listings' under Settings > Channel Settings and scrolling to the bottom.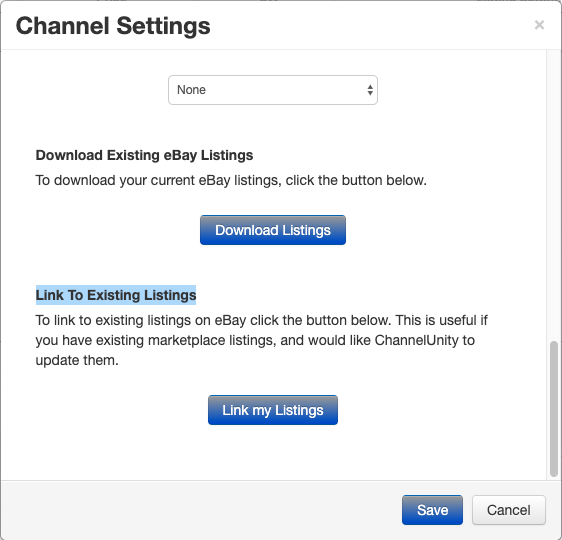 Select 'Link my Listings' and the 'Link to Existing Listings' window will appear. Click Next.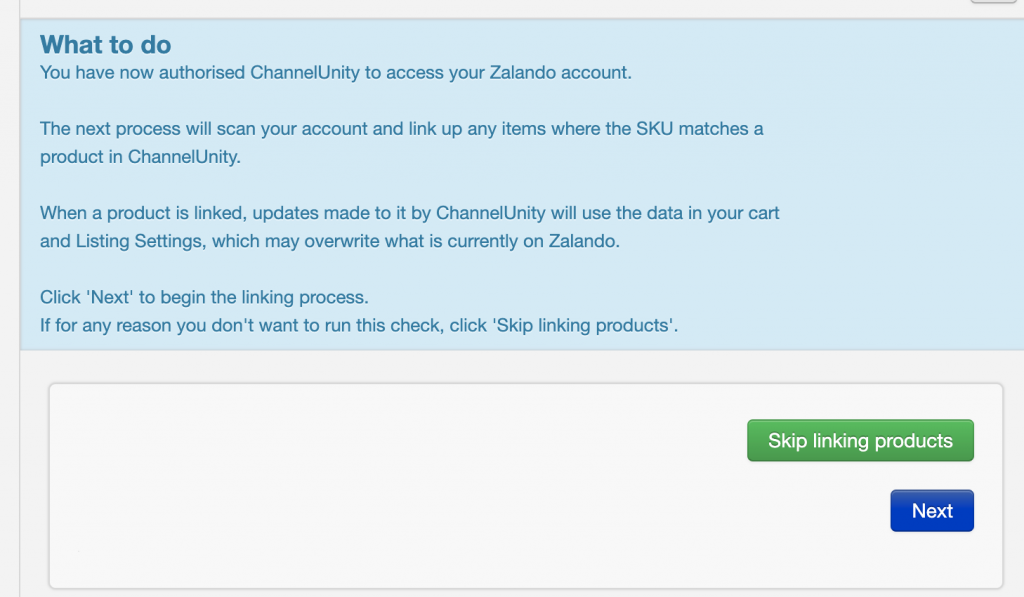 Simply select Start, and the linking process will run.
Products are matched by EAN values. If the EAN has already been accepted by Zalando, then it will be linked.

The linking process will run and SKUs will appear in the window as they are linked. Do not exit this window until the process is complete.