To access your billing information in ChannelUnity, click Billing in the main menu. There are five sections: Account History, Channels, Invoices & Billing Information, Payment Information, and Support Access.
Account History
This area in the billing section provides an overview of your current billing status on your account. Here you can see the Account Balance, the current pricing plan you are on and the last amount paid to us.
Channels
This section shows your connected channels and there are options to edit your channel settings or remove your channels.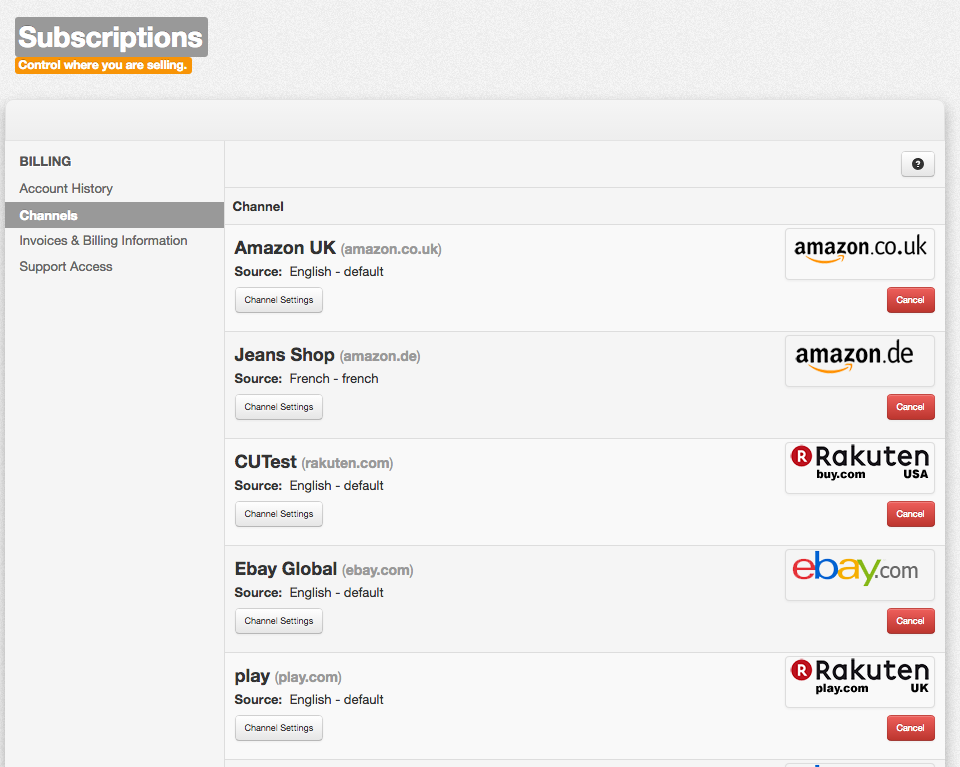 Invoices & Billing Information
On the Invoices & Billing Information page you can see all of the invoices that have been generated for your account. There is also an option to download your invoices in PDF format.

Payment Information
Add and change your payment card details here.  The payment card details entered will be used for taking payments automatically when the monthly invoice is generated.
Support Access
On the Support Access page, you can see your current pricing plan.
Billing Address
UK customers: Please ensure you select United Kingdom as your country. This affects VAT being applied to your invoice as required by law, unless you have a VAT code exempting you. Failure to do this may lead to backdated VAT being charged to you in the future. EU customers may also be required to pay VAT.
When adding your billing address, and your address only uses Address Line 1, you must also clear Address Line 2 for the address data to save. This is due to our billing system ensuring that no default data is used in an address to force it to only accept 'real' information. Not clearing this default data will continue to return to this page when trying to enter card details until it is cleared.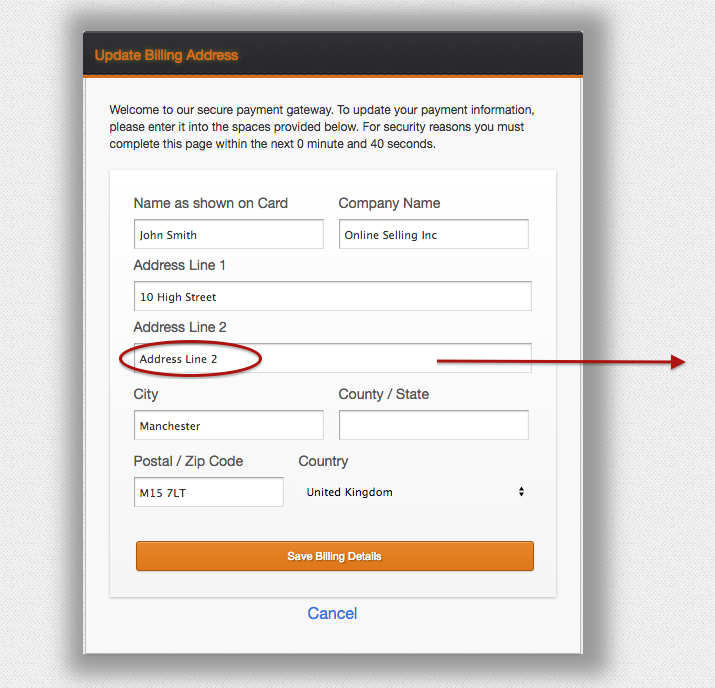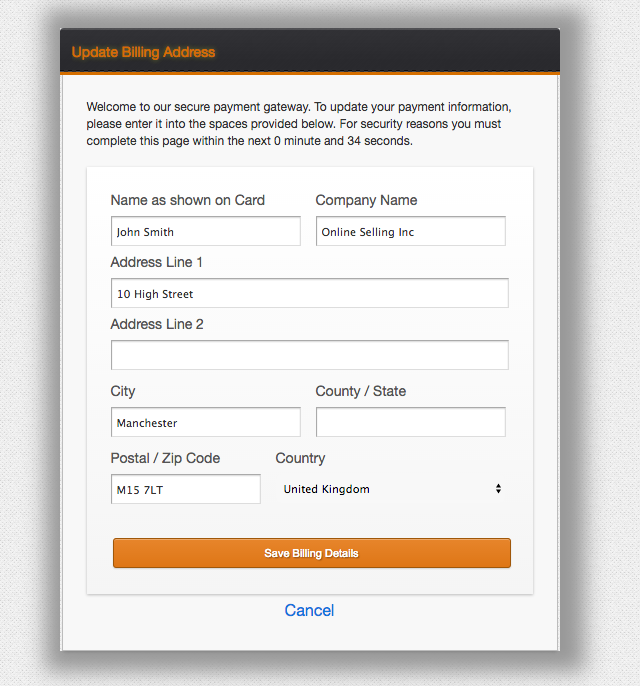 Billing process for Shopify merchants
Invoices for Shopify merchants are not charged automatically
Since late 2016, a change to Shopify's regulations require us to attempt initial payment of all ChannelUnity invoices through your Shopify account.
Our old procedure generated invoices on the 1st of every month, and charged your card automatically. There was a 14 day grace period for paying of invoices, with account suspension following if an invoice cannot be paid (card declined, card expired etc).
The new procedure still generates the invoice on the 1st of the month, but the payment MUST be approved manually each month.
This can be done by going to the Billing tab of ChannelUnity and then select Pay Due Invoices. You will be prompted to login to Shopify and approve the charge. This will be added on to your next Shopify bill.
If you have not followed this process within 2 weeks of your invoice being generated, we may take payment from your card instead. If payment cannot be taken from your card then your account will be suspended.