ChannelUnity can scan your Amazon account for live products and match them to items in your online store.
This will result in the following:
Items will move into either Not Listed or Listed in ChannelUnity depending on whether they're live on Amazon.

ChannelUnity will be able to send stock, price and product data updates to Amazon when these are changed in your online store.
Where do I find the Link to Existing Listings?
Login to ChannelUnity, go to Listings and select Amazon on the right-hand side. You can find the 'Link to Existing Listings'  under Settings > Channel Settings and scrolling to the bottom.
Select the Link my Listings.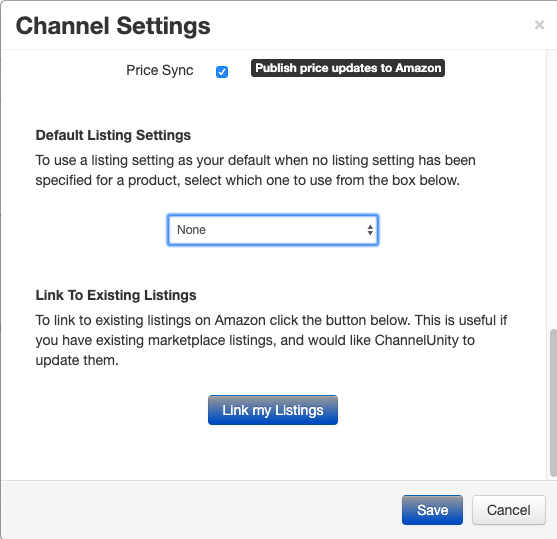 The Link to Existing Listings window will appear.  Here, simply click Find Matches and wait for the linking process to complete. You are free to exit this screen at any time and it will continue to run in the background.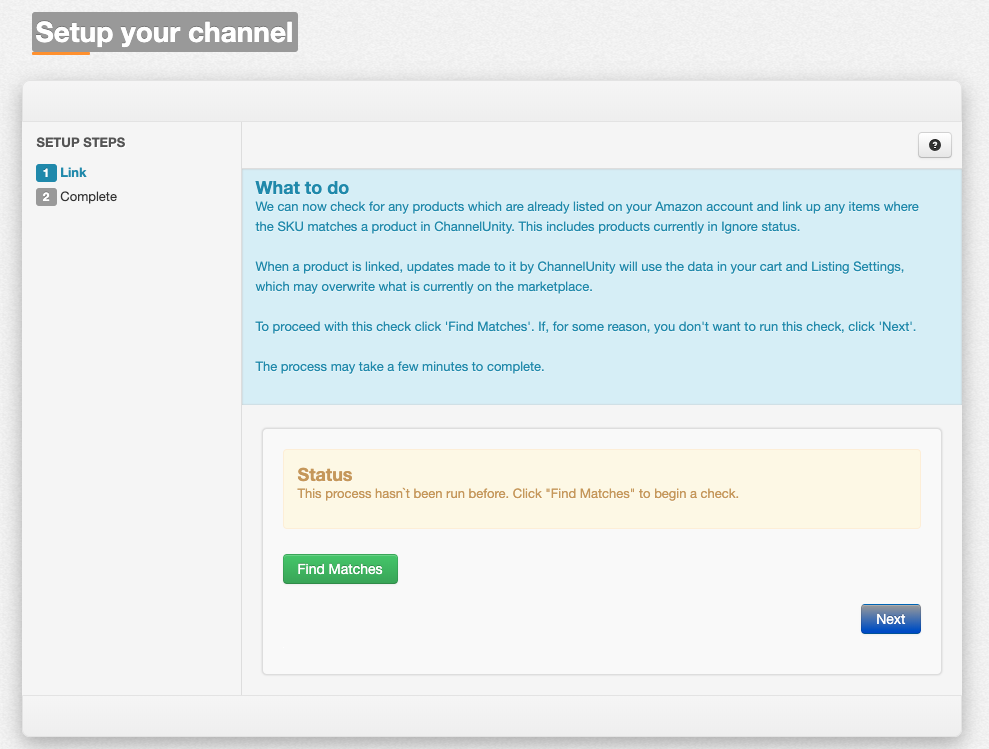 Once it has finished, it will show you how many items it has linked up in the yellow Status window.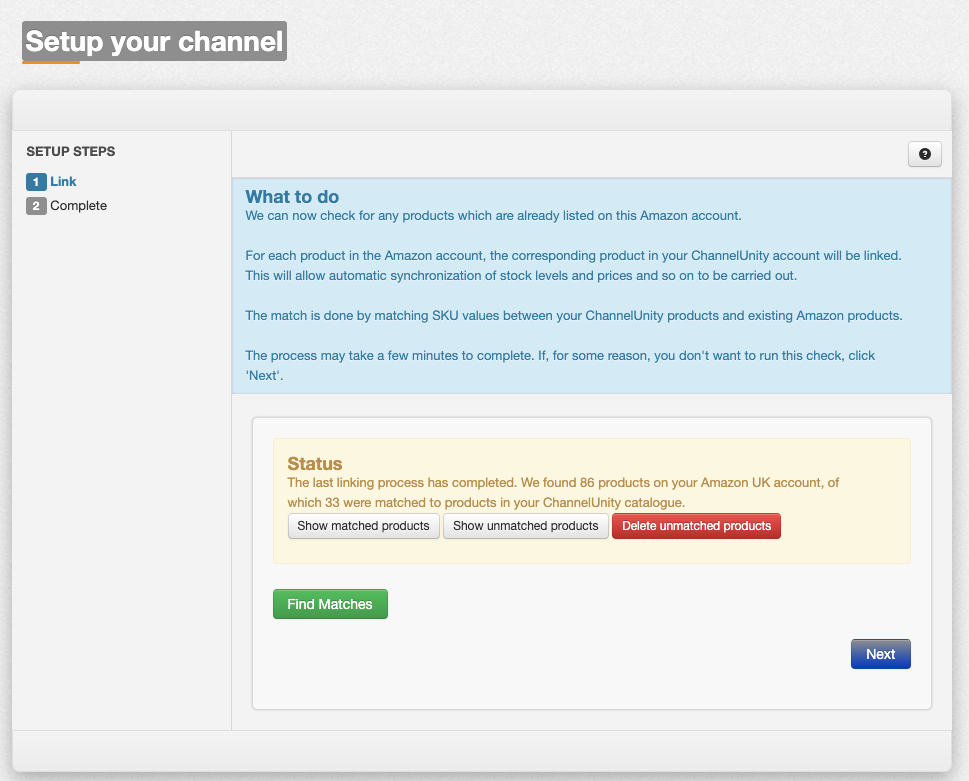 Click Show Matched Products to see a list of matching products. Click Show Unmatched Products to see a list of the SKUs which we could not link to on Amazon. You can delete the unmatched products from Amazon at this point if you wish. There is a confirmation screen after clicking Delete Unmatched Products. When you are finished, simply click Next to exit the wizard.
Troubleshooting
If the Link To Existing Listings doesn't link up your items as expected, check that the SKU on Amazon matches the SKU in your online store. Also double-check that you're sending the correct SKU field in Describe Product Fields and your Listing Settings.