Once you are out of the initial setup steps of ChannelUnity, a few more tabs will become available at the top of the page.
Until you have completed the initial setup steps, or skipped them, you will be unable to proceed.
Once all tabs are available, select the Unity Store. This is where you can add any channel available on ChannelUnity. Select Etsy, then Add Channel.
Give the channel a name and click next. (The name will only show within your ChannelUnity account and is for your own use. It won't show on Etsy itself).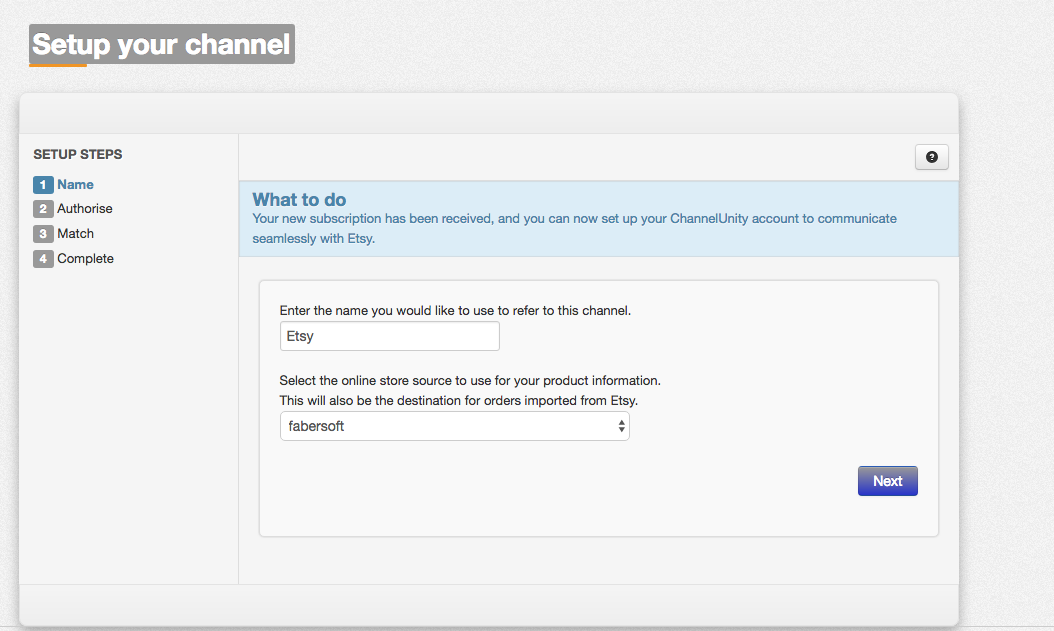 The next step prompts you to login to Etsy and allow ChannelUnity to access you account. You will be directed back to the setup page after this.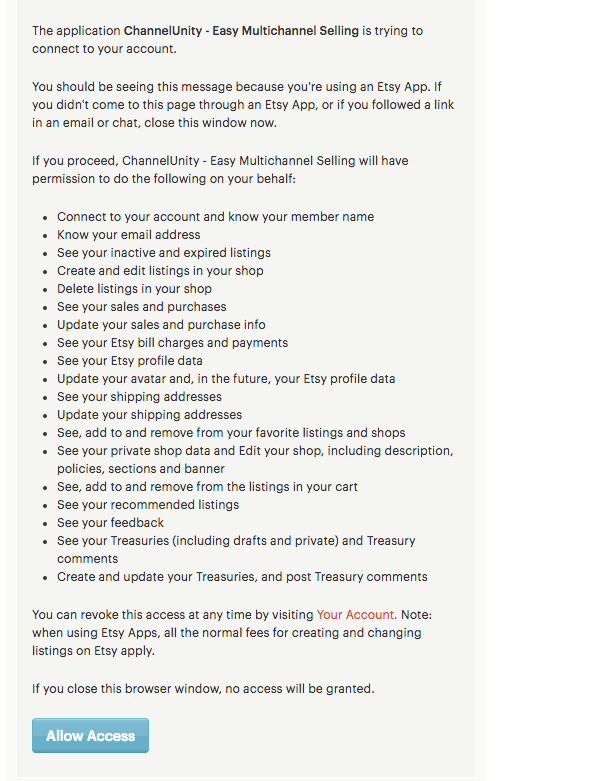 The final step helps you link up any products you have already listed on Etsy. This is done by a search based on title in your online store.
Find the SKU in your store that matches the product on Etsy. If it doesn't exist in your store then it cannot be linked through ChannelUnity.
This process can be quite time consuming, and you may prefer to remove your products and relist them through ChannelUnity.
If you do choose this approach, please try it with just one product initially to ensure that the relisting will be seamless.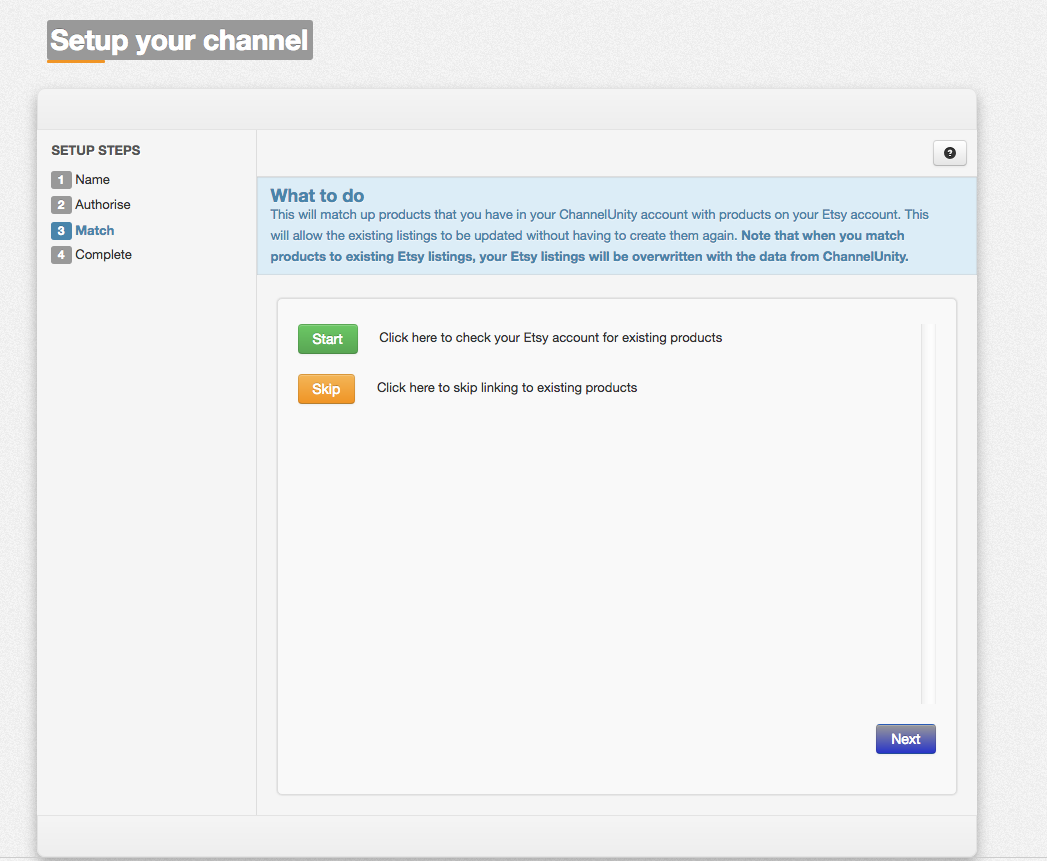 The above steps can be revisited at any time by going to Listings > Settings > Channel Settings > Repeat Setup Wizard
Ensure the Etsy channel is selected in the upper right dropdown if you have other marketplaces connected.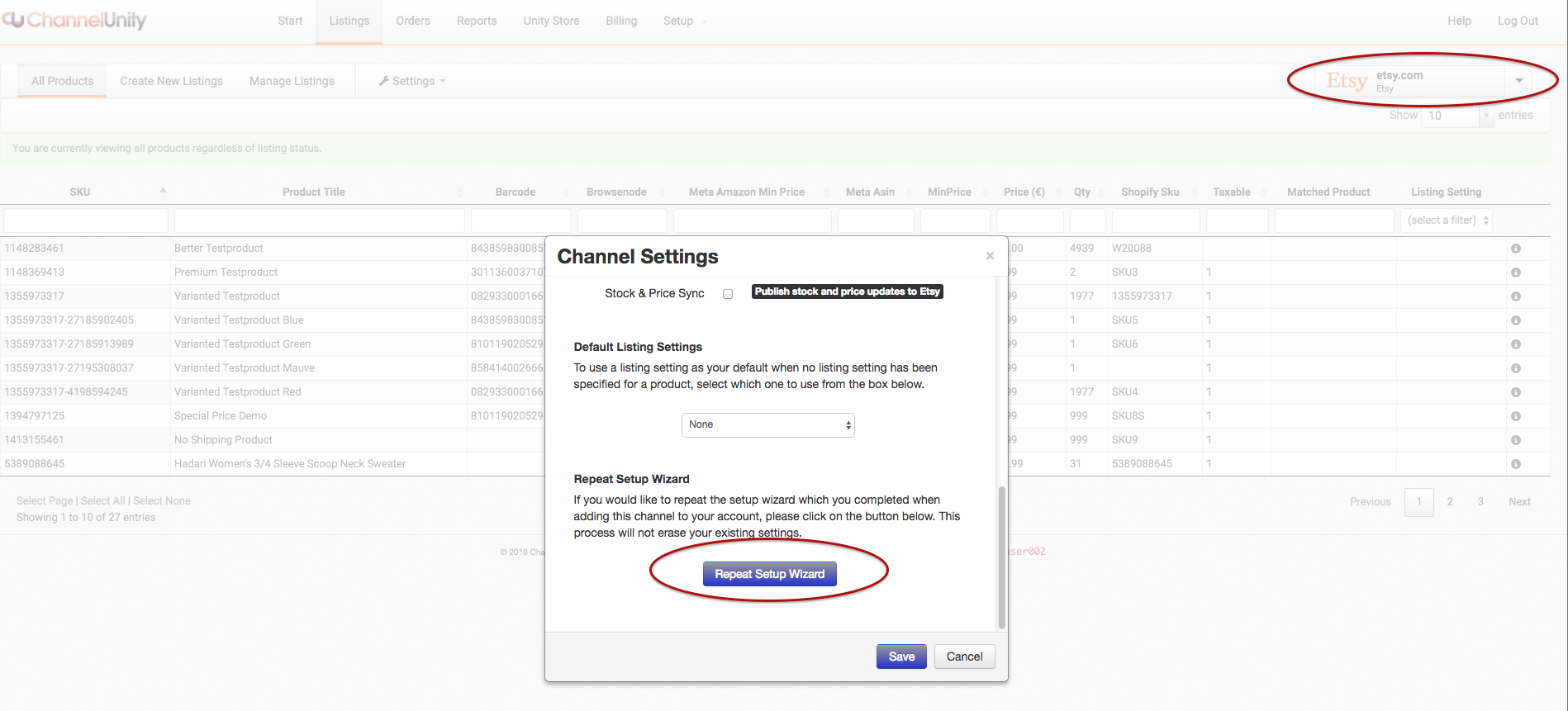 Once Etsy is connected, to list products you will need a listing setting.
Please see: https://kb.channelunity.com/article/etsy-listing-settings/ for how to do this.